Welcome
We welcome you to the official site of Fintona Independent Methodist Church. We trust this site gives you an insight to the work and ministry of our church.
Stephen Johnston's Commissioning Service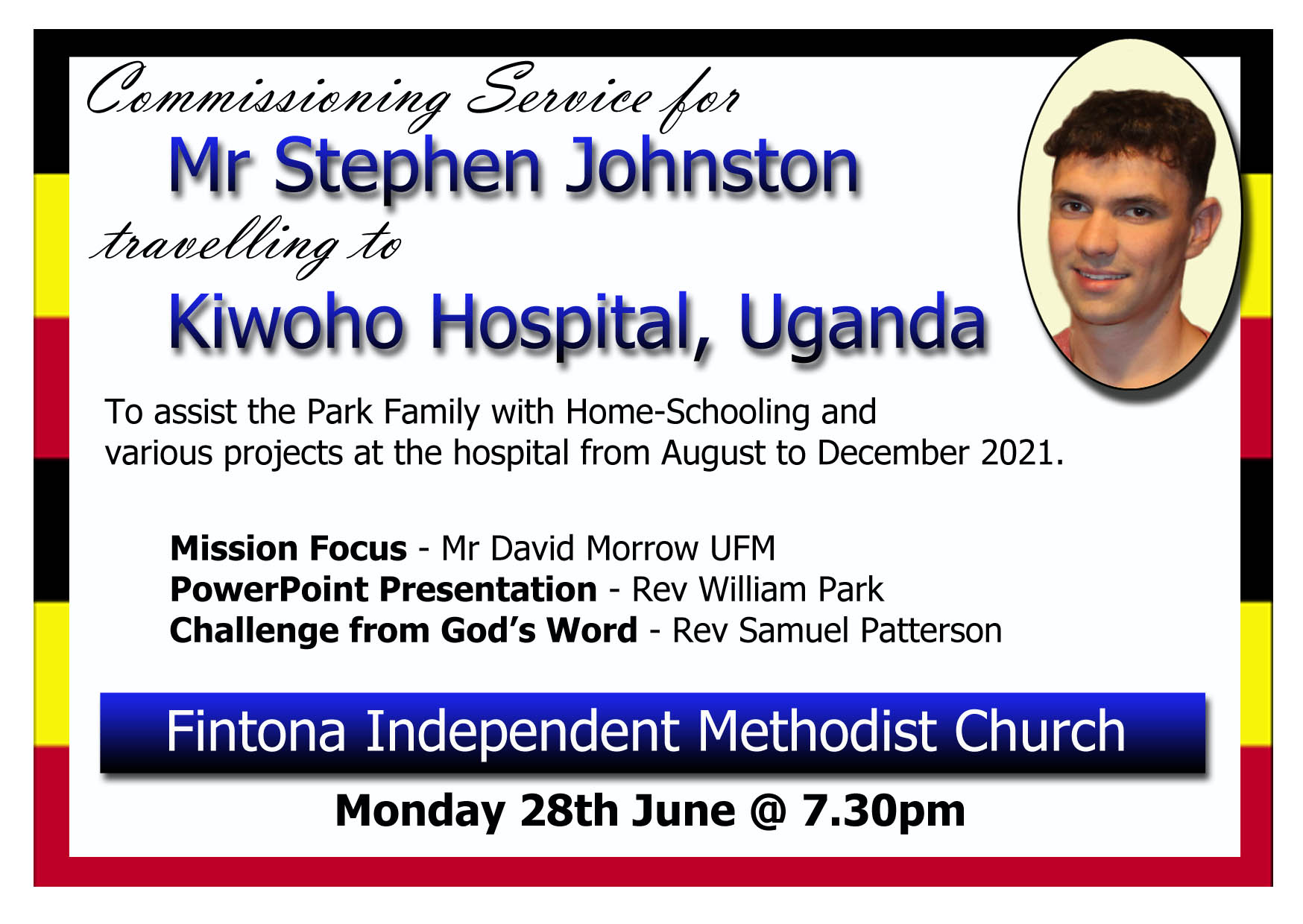 To watch a recording of this meeting, click here
Online Services
We praise God, in His mercy we have been able to open our church building and conduct services. However, there are restrictions and the meeting do not follow the usual format. Some are unable to attend public gatherings, and we will continue to broadcast our meetings using Zoom.
The click the link below to join our Zoom Service, each Sunday evening at 7.30pm
Link:- Fintona and Omagh Gospel Service
The Roman Road into Christ's Fullness
Follow God's plan for the release of all His blessing provided by Christ and his ministry at Calvary as seen in the book of Romans. Click here
Details concerning other meetings visit the Services Page.